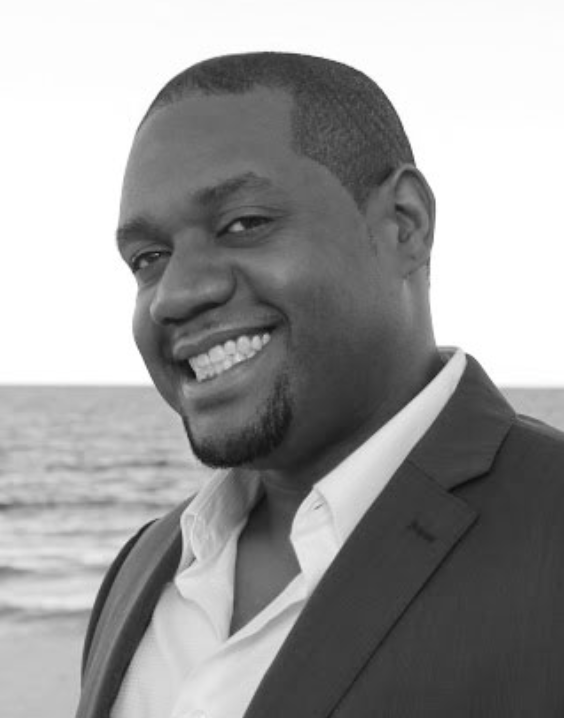 Hello and welcome to my profile! I remember being in your shoes at one point, clicking through online profiles trying to find the "right fit" to begin working on myself and/or my relationship. I was somewhat hesitant about seeing a therapist and wasn't really sure this was even "for me". But what I learned through my personal journey was that everyone and I mean everyone can use a bit of support and additional insight at critical times in their lives. This realization empowered me to pursue a career in helping others to find more joy, balance, passion and security in their lives and I am convinced that I made the right choice to seek assistance all those years ago and I believe you are making the right decision as well. As you read more below, perhaps you will find that I may be the "right fit" to do this work with (I hope you do!). I'd love to find out so click BOOK NOW to schedule a 15-minute complimentary consultation and let's begin!
ABOUT RASHAWN:
Rashawn is originally from East Tennessee where his passion for working with youth, individuals, couples, and families had its start in 2002 and he has continued his dedication to the helping field by working with non-profit, faith-based and community-based mental health agencies since his move to South Florida in early 2008. Rashawn launched Elevating Relationships (a private practice dedicated to helping couples in all phases of their relationships) with his wife in 2015 in hopes of offering the community a unique, research-based approach to couples counseling.
Rashawn has a gifting in utilizing everyday concepts to assist clients in connecting therapeutic interventions to their own process of healing and growth. Rashawn has often utilized this gift to help his male clients who were uncertain of the therapeutic process, to understand the benefits of counseling by sharing an analogy of how even the greatest athletes in the world had professional trainers and coaches to assist them in reaching their full potential. Similarly, individuals and couples can benefit from the guidance of trained professionals to achieve the life that they envision. Rashawn is passionate about the process of helping others to identify tools to navigate the challenges and the ups and downs of everyday life. Rashawn prescribes to a holistic-therapeutic approach that often includes humor and real life analogies and honors the story of every individual or couple he encounters and he believes in a therapeutic partnership that allows room for every client to uncover, or perhaps, rediscover their own resources and strengths.
OTHER INFO:
Rashawn is a Licensed Marriage and Family Therapist and has received specialized training in the power of dialogue through Public Conversations, is an approved program educator in Gottman's 7 Principles of Making Marriage Work. He is also a certified facilitator for Live the Life's Adventures in Marriage and Gottman's Bringing Baby Home workshops all aimed at increasing the vitality of couples relationships; and also has completed the Gottman Level 1 training on best practices when working with couples by Drs. John and Julie Gottman. He has written and been featured in Cosmopolitan Magazine, Business Insider, Miami Vibes Magazine and VoyageMIA. Over the last few years, Rashawn has provided therapeutic support while working at a local hospital, in a family therapy clinic, in residential Foster Homes, in a substance abuse rehabilitation facility and in his private practice.
In his off time, Rashawn enjoys weightlifting, watching and playing sports, traveling, spending time with family and friends, participating in church activities, and taking his Goldendoodle, Ella, to the dog park.
---
Specialties
• Cultural & Ethnic Issues
• Stress
• Anger Management
---
Education
MS (Master of Science)
Nova Southeastern University
Bachelor of Science
EAST TENNESSEE STATE UNIVERSITY
---
---