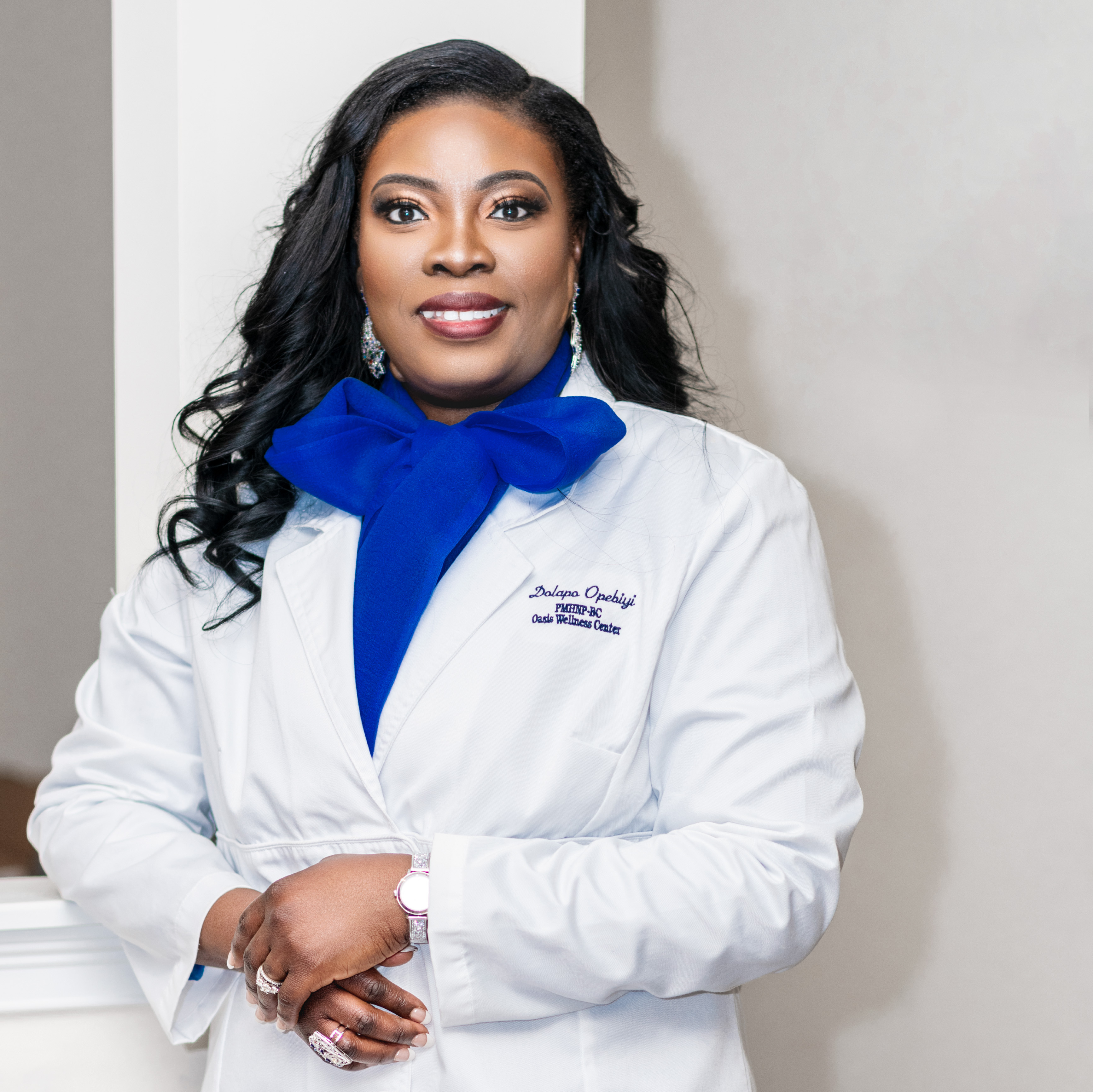 Nurse Practitioner, PMHNP-BC
North Carolina
In-network with
Aetna, Blue Cross and Blue Shield of North Carolina, Blue Cross Blue Shield of Massachusetts, Cigna, Oscar Health, Oxford, and United Healthcare
Specializes in
ADD/ADHD, Anxiety, Bipolar Disorder, Depression, OCD, and Substance Use / Addiction
Great to meet you!
Joy has worked for 12 years as Psychiatric Nurse with all ages and in different settings. These include inpatient, community, nursing home and group home settings. Joy also worked outpatient providing psychotherapy for patients with drug use and addiction. Joy is a culturally sensitive provider, a good listener, empathetic and always ready to help.
A bit about my approach to therapy
Joy has a passion for serving those who need mental health services such as Mental Health Assessments, providing appropriate psychiatric diagnoses, medication management, developing treatment plans with a multidisciplinary team, and utilizing evidence-based approach in caring for my clients.
What you can expect from our first session
Client should be ready to meet with a non-bias provider, who will equip her clients with resources necessary to make the best decisions for themselves.
---
---
Insurance carriers dolapo accepts
Blue Cross and Blue Shield of North Carolina
---
More about dolapo
Other at Western Kentucky University
Ethnicity: Black or African descent
Languages: English and Yoruba
Works with: Children, Adolescents, Adults, and Seniors
More specialties: Anger Management, Sleep disorder, PTSD, Eating Disorders, Stress, Relationship Issues, and Grief, Loss
Modalities: Cognitive Behavioral (CBT) and Behavior Modification
Location
7560 Carpenter Fire Station Road
Cary, NC 27519