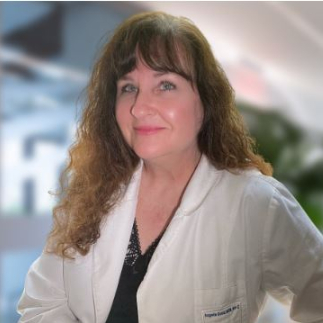 Nurse Practitioner
North Carolina
In-network with
Aetna, Blue Cross and Blue Shield of North Carolina, Blue Cross Blue Shield of Massachusetts, Cigna, Oscar Health, Oxford, and United Healthcare
Specializes in
ADD/ADHD, Anxiety, and Depression
Great to meet you!
Psychiatric Mental Health Nurse Practitioner and Family Nurse Practitioner trained to provide advanced specialty care.
Educational Background: BSN - Medical University of South Carolina. MSN in the Family Practice Specialty - Duke University. Post-Graduate Psychiatric Mental Health Nurse Practitioner (PMHNP) certification - Liberty University.
Experience: Rural/urban family practice clinics, pain management, psychiatric hospital, community mental health clinic.
A bit about my approach to therapy
My approach is to provide individualized personal care.
EMDR trained.
We have computer based comprehensive ADHD evals for children & adults (ages 6-60) in office or via telemedicine.
Psychotropic genetic testing is available for those who have failed multiple medications.
**Please note that we do not prescribe a class of medications called benzodiazepines for anxiety disorders. These medications include: Xanax, Klonopin, Ativan, Valium and others. We are happy to discuss alternative medications.
What you can expect from our first session
The first session includes an interview for extensive history taking and a plan is developed w/client. Future sessions include working the plan to achieve goals. The plan is evaluated and adjusted as needed. Some clients obtain their goal(s) in just a few sessions, while others may take longer or the goals may change as there are new discoveries or life events. See https://www.goodthoughtsservices.com/ for more information. Check the GTS resource page.
---
---
Insurance carriers Angela accepts
Blue Cross and Blue Shield of North Carolina
---
More about Angela
MSN (Master of Science in Nursing) at Duke University School of Nursing
Works with: Children, Adolescents, Adults, and Seniors
More specialties: Anger Management, Bipolar Disorder, Eating Disorders, OCD, PTSD, Sleep disorder, Stress, Trauma, Women's Issues, Grief, Loss, Family Issues, Men's Issues, and Relationship Issues
Modalities: Mindfulness-Based (MBCT), Play, Trauma Focused, Biofeedback, and EMDR
Location
992 Durham Rd. Suite C
Wake Forest, NC 27587