Get mental health care that works for you
Effective and high quality mental health care from providers who are in-network with Blue Cross and Blue Shield of North Carolina (Blue Cross NC).
Availability within 48 hours

Virtual or in-person appointments

Personalized matching support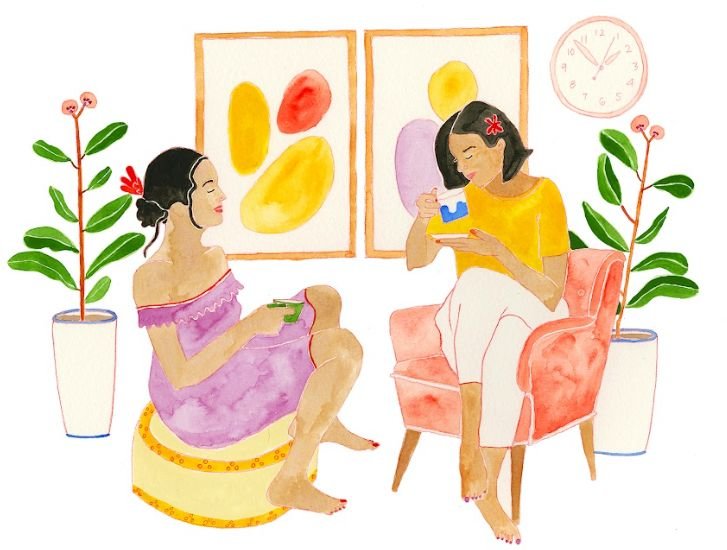 Find your provider
Here's how it works
Tell us what you're looking for

Choose your concerns and/or preferences for therapy to filter results to find the best provider match for you.

Use your Blue Cross NC plan

We'll use your details to calculate the exact cost before your session.

Start therapy

Choose a therapist from your matches and book your first appointment right on Headway.
Options for care
Therapy
Talk therapists are supportive licensed professionals who can help you work through everyday challenges, life changes or anything that might be affecting you.
Medication Management
Psychiatrist and psychiatric nurse practitioners are able to prescribe medication to support mental health treatment.
See your cost before you book
When you see a therapist using your Blue Cross NC plan, you'll pay closer to $20-$50 per session rather than the standard $200-$300. Enter your insurance details to check your exact price.
Check your benefits
Frequently Asked Questions
Headway's mission is to make mental healthcare affordable and accessible. To do this, Headway is working with Blue Cross NC to simplify the process of finding and booking an in-network mental health clinician who is a great fit through technology, which allows clinicians to easily run their practice and have more time for their clients.
How do I know what type of therapist is right for me?
Knowing what to look for can be hard, so we're here to make it as simple as possible. We'll use information you give us (like your location, your preference for in-person or virtual appointments and what issue you might want help with) to match you to a provider. We're always here to help you talk it through and figure out what might be best for you.
How do I book my first appointment?
You can book an appointment with a provider directly from their profile page. Find a time that works for you, enter your insurance plan details and payment information, and click "Book now.". You'll receive a confirmation email from Headway once the appointment has been confirmed.
How do I find care for my child?
To find Headway providers who offer pediatric support and accept your Blue Cross NC plan, you can filter results by your child's age under "More Filters" on the search page.
How do I contact my therapist?
You can message your therapist directly from the Messages page once you've created an account.
Do I have to pay to use Headway?
Headway provides in-network therapist recommendations and appointment slots at no cost to you. You'll only pay your patient responsibility (depending on your copay or deductible) for in-network care with your Blue Cross NC plan.
Headway is an independent company providing behavioral health services on behalf of Blue Cross NC. Headway does not offer Blue Cross or Blue Shield products or services.
Blue Cross® and Blue Shield® of North Carolina (Blue Cross NC) provides free aids to service people with disabilities as well as free language services for people whose primary language is not English. Please contact the Customer Service number on the back of your ID card for assistance.
Blue Cross® and Blue Shield® of North Carolina (Blue Cross NC) proporciona asistencia gratuita a las personas condiscapacidades, así como servicios lingüísticos gratuitos para las personas cuyo idioma principal no es el inglés. Comuníquese con el número para servicio al cliente que aparece en el reverso de su tarjeta del seguro para obtener ayuda.
BLUE CROSS®, BLUE SHIELD®, and the Cross and Shield symbols are registered marks of the Blue Cross and Blue Shield Association, an association of independent Blue Cross and Blue Shield plans. All other marks and trade names are the property of their respective owners. Blue Cross and Blue Shield of North Carolina is an independent licensee of the Blue Cross and Blue Shield Association.